Hi everyone, It's
Kate Vickers
! It's Christmas Eve! Are you excited or are you in a panic still madly wrapping presents? Are your kids bouncing off the walls like mine are? Santa is almost here. Will you be tracking him on
NORAD
(North American Aerospace Defense)? Nobody knows more about who is flying in the sky on Christmas Eve better than they do.
Here is one of my Christmas cards from this year. Rudolph's nose is a My Mind's Eye enamel dot, available in the Paper Issues store in the Santa Baby kit (see below).
Just remember, if Santa doesn't bring you everything that was on your scrappy wish list this Christmas, you can always get it in the Paper Issues store for 20% off using code
SCRAPSATION
.
If you are like me, and will be scrapping your Christmas pictures well into April, then I highly recommend the
Santa Baby Kit from PaperHaus and Paper Issues
.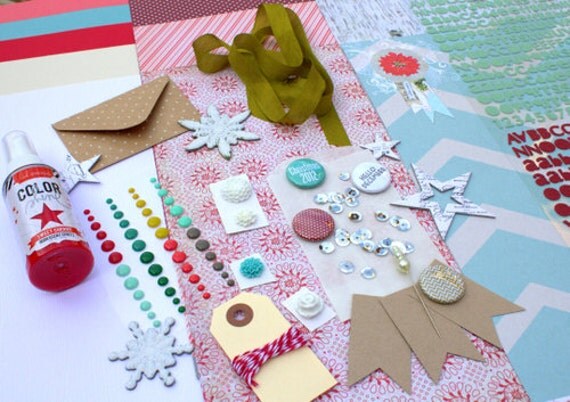 Merry Christmas to all, and to all a good-night!