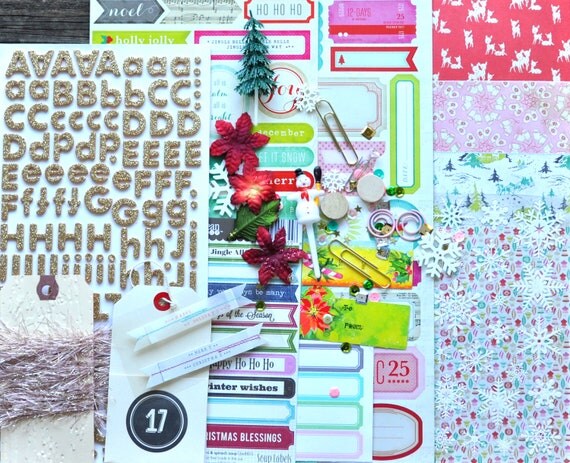 Aimee Maddern put together this fun Christmas kit to document your december daily! Check out all of the goodies that come with this fun kit!
You will receive the kit plus access to your own private Facebook Group for instruction, ideas and support...and chatting. Can't forget the chatting!!
You will also receive a coupon code for 30% off everything in the store, including binders, so you can pick which one works best for you.